What Are Some of the Best Tools for Analyzing Big Data?
We are living in a time where companies and business owners no longer have to make important business decisions on a hunch. Every department, be it marketing or procurement, can harvest data at various points. Unfortunately, too much data can be overwhelming, especially if you don't have the right tools to analyze and interpret it. This makes it less helpful to your business. Analyzing big data manually is time and labor-intensive. Your team may have to commit a lot of time to data analysis that they'd rather invest in other important tasks. Luckily, there are many tools for analyzing big data that could come in handy. Below are some of the best.
Troparé Data Analytics Software (tStudio)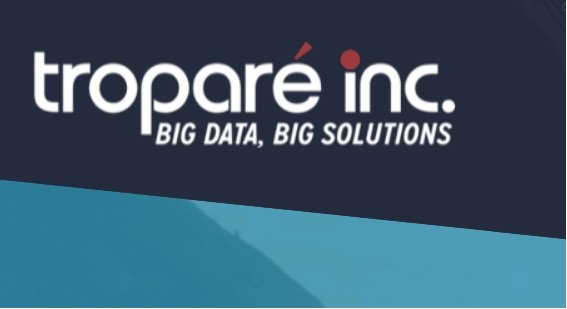 When it comes to data analytics, Tropare is one of the most trusted names among tools for analyzing big data. Businesses can use Tropare's software to analyze data to draw deeper insights and make better decisions resulting in improved performance across the business. The tool has a highly configurable visual module, making it possible to share dashboards for data analytics and assign different access rights to the users. The software can also connect and take in data from over 45 sources for analysis to boost your business.
Tableau
Tableau is arguably one of the most complete data analyzing tools. This can be attributed to its powerful engine that's versatile enough to handle different types of data. If you'd like to blend data from various sources, this tool will not let you down. What's more is that you get overwhelming support from the Tableau user base. In case you get stuck, you can just post whichever question you have and you will receive lots of helpful answers.
Zoho Analytics
When it comes to tools for analyzing big data, you cannot overlook Zoho Analytics. This system works extremely well regardless of how complex your data gets. They are especially good with predictive data. So, if you are interested in forecasting, this is the perfect tool. They are flexible enough to handle whatever you throw at them, be it sales to analytics. You get a wide array of features at an affordable rate. These include integration with Google, marketing campaigning tools, and so on.
Splunk
Splunk is yet another impressive data analysis solution. It is ideal for large, midsize, and small businesses. Moreover, you do not have to use it on computers only as you can easily deploy it on mobile phones. It is built to not only collect but also index and analyze data. Besides that, it generates comprehensive reports. Also, it quickly identifies abnormal data and notifies the user. The automatic real-time monitoring features to set it apart from its counterparts. On top of that, you can customize its interface to suit your taste.
SAS Visual Analytics
A data analysis tool that is visual makes it easier for your employees to understand it. And given that big data is sometimes complex, this may come in handy. First off, the SAS visual analytics is incredibly user-friendly. It is the kind of tool that first-time users can understand without much training. It also comes with statistical modeling and data mining abilities. With such qualities, it provides value for money. Its ultimate objective is to make data mining as easy as possible. Its predictive model can help take your business to next level through sound decision making.
When it comes to the best data analysis tools, you have to go for power, versatility, and intuitive features. With the tools we have listed above, you can never go wrong.