10 Best Resources of Alternatives to Freshbooks Invoicing Software
Managing financial transactions play a crucial role in all types of businesses. If you have a small business, then using an online invoicing system can help you save a lot of money. Freshbooks is one of the most popular cloud accounting tools, designed especially for small businesses, freelancers, and service providers. It not only helps you keep a close eye on expenses but also tracks your time, and lets you create invoices and detailed reports. It is a one-stop solution for all your accounting needs.
However, there are several other alternatives to Freshbooks that offer the same features and functionality at cheaper packages. Today, we bring you the top 10 options that offer similar functions and some great features that can take your business to the next levels. To help you know more, have a look at the following tips:
10 Best Resources for FreshBooks Alternatives Invoicing Software in 2023
It is one of the most reliable alternatives to Freshbooks. It is compliant with GST and helps you create professional invoices, send payment reminders, and get paid faster without a hint of stress.
Zoho invoice is an ideal software for small and medium-sized businesses, freelancers, and novice entrepreneurs. It supports multilingual and multicurrency features and allows you to set up taxes. With the use of this tool, you can create, customise, and monitor invoices online and save time and energy.
Make your invoicing simple and customized using Invoice Machine software. It comes with a user-friendly interface that allows you to manage, create, and send invoices online. It has a billing timer and can send reminder emails automatically. You can even attach a PDF file to an invoice email and impress your clients with your professional work.
It also lets you set options, such as currency, discounts, taxes, language, notes, and much more. If you want a reliable option in place of Freshbooks, then consider this tool and manage your invoices like a pro.
Believe it or not! Invoicera is the world's best invoicing software which is designed for small businesses, novice business owners, and freelancers. This online tool will help you automate your business operations, create custom-made invoices, and send directly to your clients. It also has some great features, including a time tracker, auto-billing, expense tracking, workflows, and much more.
The best part about this tool is that it is integrated with 30 safe online payment gateways to help you manage clients all around the world. With this, you don't need anything extra because it comprises of everything you will need to run a business.
Harvest is an ideal alternative to Freshbooks. It has the best online invoicing functionality, time tracking feature, and quick billing support. It also works with Google Apps integrations and lets you evaluate and run reports for particular tasks.
This tool is perfect for those who want to take their business to the new height of success using their insights. However, the major disadvantage of this option is that Harvest is a little expensive as compared to other plans.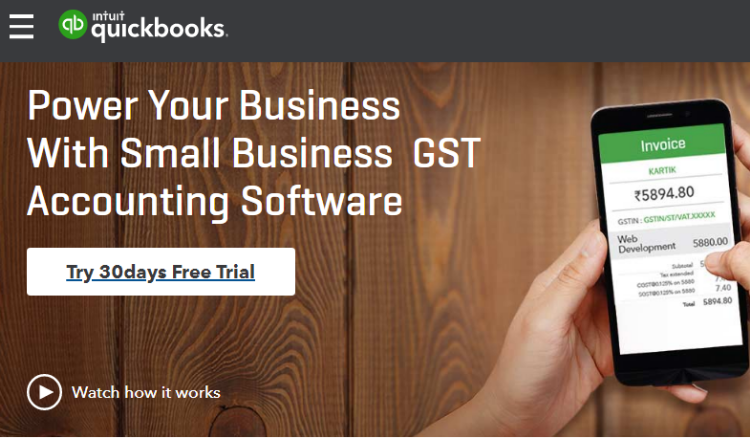 It is a one-stop solution for all your accounting and bookkeeping needs. This online invoicing software is for all types of businesses and freelancers. The high-end features of QuickBooks Online allow you to create custom-made reports, invoices, and organise everything in an organised manner.
From monitoring receivables to sending payment reminders, it gives you complete flexibility to run your business the way you want. This option is ideal for small businesses and start-up firms.
InvoiceBerry is a great tool that enables you to create, sending, and monitor invoices in a matter of a few clicks. You can download, email, and even post custom-made invoices from anywhere from your account.
This online invoicing software is popular among web designers, freelancers, small businesses, musicians, and producers. It is a free alternative to Freshbooks and that's why it is getting a lot of attention in the global market.
Maintaining financial transactions is critical for new as well as small businesses. Hiveage is specially designed to help you prepare invoices and payments in a stress-free manner.
It lets you create, send, and manage invoices in a few seconds. You can serve your customers and clients with timely quotations, professionally-designed expense reports, and account statements.
The best part is that you don't need special skills to run this tool. Your employees can track and bill their projects and share financial reports securely within the operational team. If you are looking for a perfect alternative to Freshbooks, then Hiveage is the best tool for you.
It is more like a traditional invoicing software that runs on an open-source platform. It lets you see and print out your invoices with ease. Simple invoicing is a commendable tool, especially for beginners because it doesn't have fancy features and functionalities. All you need to do is to create effective invoices for your clients.
Wave Apps is the feature-rich online accounting and invoicing software that will help you manage business finances with ease. It comes with advanced features, such as tailor-made invoices, credit card payments, payroll up-to-date all the time, and much more.
It is a fantastic accounting and invoicing online tool that can help you grow the business without any hindrance. The in-built features allow you to manage cash flow, create invoices, send payment reminders, and a lot more. It also supports PayPal information and 160 currencies for better management of your finances.
Conclusion
Finding a suitable alternative to Freshbooks is not a difficult thing. Make sure you do proper research, compare in-built invoicing features and other functionalities before choosing the best option. These 10 alternatives will help you pick the right one depending on your specific business needs.