Top 10 Time Tracking Apps to Look Up in 2023
In today's technology-driven world, we all have been surrounded by new-age mobile applications and software tools to simplify our busy life. Time tracking tools are one of those technologies that can help businesses as well as individuals to track productive hours in a matter of a few clicks.
Such applications run in the background and monitor the activity of individuals online as well as offline. If you are running a business and want to track the productive hours of your employees, then install a fully-featured time tracking software. This can help you stay updated with the potential of your employees as well as the overall productivity of your company.
With so many options available on the online market, it becomes quite difficult to find the most suitable tool. To help you make the right decision, we are sharing a list of the top trusted employee time tracking productivity apps that come with advanced features and functions.
Let's Get Started!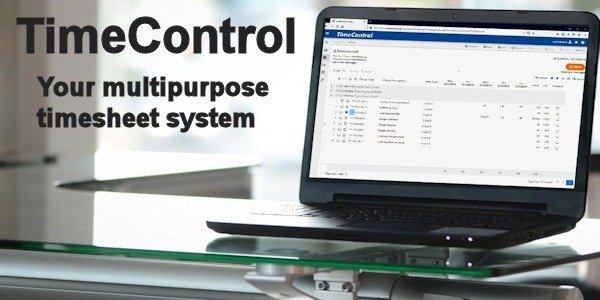 It is one of the best time-tracking applications that host plenty of rich features that can help you track productive hours in a few clicks. It is a fully customizable software that allows you to use daily as well as weekly reports so that you can rectify silly mistakes and improve productivity. Some of the key features of TimeControl are:
Track Activity automatically
Detailed reports
Vacation Management
Both individual and Crew timesheets
Compatible with all devices
Integrated with leading project management tools
If you are looking for affordable time-tracking software, then this is an ideal option for you.
Tick is the most powerful time tracking app that works on Android, iOS, the Apple Watch, and even desktop computers. With this tool, you can track the productive hours of your employees, enter time from anywhere, and track your projects within an estimated budget.
Key features of Tick are:
User-friendly interface
Easy to Track Budgets
Insight reports
Running Timers
Runs on All devices
Seamless time tracking
It is a versatile time management software that comes with advanced features and a user-friendly interface. From creating timesheets to managing tasks, tracking productive hours to creating customizable reports, you can do everything with Everhour. It is a simple, flexible, and lightweight scheduling application that supports other apps as well, including Asana, Basecamp, ClickUp, and Trello.
Key Features:
Task management
Seamless Integration
Create tailor-made reports
Automatic Updates
Create Invoices
ProofHub is one of the most powerful time tracking/management tools that is compatible on all devices- desktop, web, and mobile applications. You can track the working hours of your employees, add projects, set budget limits, and export a complete timesheet in a few clicks. It also comes with an automated invoicing feature for quick payments.
Key Features:
Timesheets

Time estimates

Manual time tracking

Timers

Time reports

Export timesheets

Table view

Gantt chart

Kanban board

Custom fields

Group chat
If you're looking for a reliable and affordable time tracking tool that also offers a broad range of project management features then ProofHub can be the right choice for you.
It is a simple, effective, and multipurpose online tool that helps you record/track time, create timesheets, invoices, and payrolls in no time. With this tool, you can track time from anywhere, anytime.  It allows you to monitor the costs of labor in real-time. You can even see the in and out entries of your employees to track their productivity.
Key Features:
Cloud-based time tracking feature
Simple interface
Receive real-time data
Call or text via this app
Fully-customizable
GPS Support
WebWork Time-Tracker is a great time tracking software that lets you monitor time, take screenshots, export timesheet reports, and generate customized invoices. With this tool, you can improve the productivity of your employees and take your business to a new height of success.
Key Features:
Precisely Track the time
Tracks activity in real-time
Create detailed reports online
Create Customized invoices
Add time manually
Robust Customer support
Monitor the progress of Employees
Paymo is an incredible online tome management tool that enables to you monitor the real-time spent on tasks, projects, and applications. It allows you to check the activities carried out by users.
Key Features:
User-friendly Interface
Tailor-made timesheet settings
Support Toggle View
Live Reports
Generate Invoices
Budgeting features
It is user-friendly time management software that can run seamlessly on mobile as well as desktop devices. You can track the productive hours of your employees, create timesheets, and generate invoices in a matter of a few clicks. It also allows you to calculate the amount of time the user has spent on the desktop.
Key Features
Automatic Time Tracking
Generate Screenshots
URL and App Tracking
Budgeting feature
Project tracking
It comes with advanced features that allow you to track time and budget on your projects, tasks, and applications from anywhere. You can toggle between multiple users and move tasks from one user to another in seconds. With Tickspot, you can breakdown hours by projects and tasks for better clarity.
Key Features:
Simple Time Tracker
Budget Tracking Feature
Run projects and reports
Seamless Integration
It is a powerful tool that enables you to track time and create detailed reports for your projects. You can integrate this tool with other apps and manage your team seamlessly.
Key Features:
Easy to Track Time
Automatic Reporting
Create Timesheets
User-friendly interface
Conclusion
These are the top 10 time tracking productivity apps in 2023 that help you keep a close eye on the productive hours of your employees in real time. You can consider these options for the smooth running of your business.