10 of the Best Apps for Mac Users in 2022
Get more out of your device
It's no secret that Macs offer excellent speed, flexibility, and a streamlined user experience. One of the world's favorite computer operating systems, macOS may lag behind Windows in terms of market share, but it certainly has a loyal following.
Whether you're new to Mac computers and macOS or you've been a devotee for years, you might be missing out on some of the things your device can do. To help you supercharge your Mac experience, we've compiled 10 top tips and apps.
Let's get started with keeping your computer safe so you can enjoy it for years to come…
1. ExpressVPN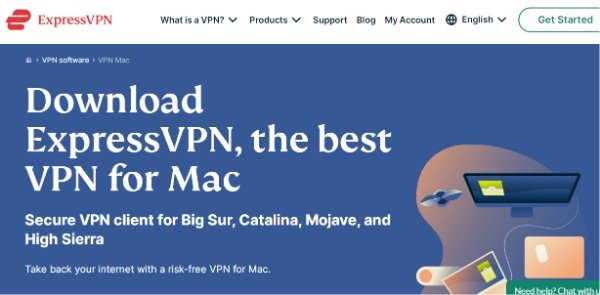 One of the world's leading Virtual Private Network (VPN) providers, ExpressVPN has a dedicated VPN for Mac users. Using a VPN ensures that your activity is hidden from any would-be attackers and encrypts your data transmissions, meaning that no one else can access your device through a backdoor.
As an added bonus, your VPN app allows you to spoof your IP address's location, so you can use it to stream content from all over the globe, no matter where you're located. Once thought of as primarily privacy tools, VPNs have risen to the fore in recent years and are now recognized as powerful security tools in their own right.
2. App Cleaner
Is your Mac device getting slower? It could be time to ditch any unnecessary apps that run in the background. App Cleaner is a nifty little tool that makes it simple to uninstall and remove unwanted software and any deeply hidden program files. Drag and drop the apps you want to remove into the App Cleaner window, click remove, and the task is done. Simple.
Plus, unlike many others of its kind, it's completely free of charge unless you choose to make a donation.
3. LastPass
There's a reason that the LastPass password manager appears on so many lists of the best apps, and that's because it simply works, and works well.
These days, it's not smart to use simple passwords or repeat passwords across accounts or websites. So having a tool that helps you generate and store long, complex passwords is invaluable.
You sign in to LastPass with a single master password and then your login details for any number of sites will automatically fill. Choose between the browser extension and the app, but the latter may be a better choice for Mac users.
4. VLC
Since its inception in 2001, VLC, a multiformat video player app has remained incredibly popular. While Mac's dedicated video player isn't bad, it won't play all file types and codecs, and that's where VLC comes in.
Whether it's .avi, .mkv, or .mp4, VLC has you sorted. You can also use the player to convert video files from one format to another. Even the most obscure file types seem to be compatible with this player, no wonder then it's standard on computers across the globe.
5. Alfred 4
Alfred isn't new, and many Mac users have praised it over the years, but if you're new to macOC, you might not know about this eminently handy app launcher.
Use Alfred to boost your productivity with its one-off system of shortcuts and keystrokes. Launch apps, hunt down semi-lost files, and control your Mac with optimal precision. Version 4 is loaded with upgrades and is a serious contender for our favorite Mac app.
Alfred is free unless you choose the premium version, which most people don't need.
6. Pocket
Saving links to web pages, articles you want to read later, and important PDFs is old-school. With the Pocket app, you can keep all your to-read and to-views in one user-friendly place. The app's home screen is clear, uncluttered, and lets you shift through your saves with ease.
And as an added bonus, the app strips adverts away from the text, so you're left with all the writing and none of the ads. Pocket is completely free of charge, too.
7. Bartender 3
While this app won't mix you a perfectly stirred martini, it will help you keep your Mac's bar tended. A Mac's menu bar is an incredibly powerful tool, but can be hard to manage well and learn all the ins and outs.
Bartender helps you organize your menu bar and configure useful keyboard shortcuts, and it's latest update includes macOS Catalina support.
While Bartender isn't free, a one-off payment of $15 means you own it forever. It's a small cost for an app that offers a surprisingly powerful amount of customization. If your menu bar looks like it needs help from a dab hand, you can't go wrong here. Try it for free for 30 days before committing.
8. HTTPS Everywhere
While the vast majority of popular websites have already made the switch to the HTTPS security certificate, many are still running the now outdated and unencrypted HTTP protocol. Interacting with these sites is less safe than sites with HTTPS.
HTTPS Everywhere is a nifty browser extension for Safari that ensures each site you visit has the updated security certificate, meaning you can enter your credit card details without undue concern.
9. nCage
Granted, this browser extension will not boost your productivity. Nor will it help you stay focused. What it will do though, is replace every image on every web page with a picture of nCage.
Novel, unnecessary, and nCage. What's not to love? Use for two to ten days, use App Cleaner to remove it, then get on with your life feeling somehow enriched.
10. Amphetamine
A simple yet incredibly useful app, Amphetamine stops your Mac from going into sleep mode, opening the screensaver, or auto-dimming the screen. Keep your Mac up all night if you so desire, or just use Amphetamine when you're watching a show or performing any other task that sees you not touching the keypad for an extended period of time.
Conclusion
That concludes our list of some top 10 apps for Mac users in 2022. It's not conclusive, of course, and with so many great third-party apps out there you have a world of Mac-based apps to discover. And if you struggle to find an app you really enjoy, just remember, there's always nCage.