Top 10 Best Companies For Mobile App Development in 2022
Do you want to promote your business via an interactive and user-friendly mobile application? If yes, then you are in the right place.
In 2022, new mobile app development trends have been introduced. These trends include Accelerated Mobile Pages, Internet of Things app development, and wearable apps. In order to compete with the competitors, you have to follow these trends. To make that possible, you can hire professional and experienced mobile app development companies. Such companies use Augmented Reality, On-Demand apps, Cloud-based apps, Android Instant, apps, Artificial Intelligence, and laze loading technology to provide robust solutions.
We bring you the 10 most promising mobile app development companies that will help you showcase your products and services in the best possible way. The need for mobile applications has increased because of the cutthroat market trends and it becomes imperative to adopt new-age technologies, especially native and hybrid applications for Android, iOS, and Windows Mobile Platforms.
1. Contus
Contus is a professional mobile app development company based in Chennai, India that specializes in developing new-age mobile applications on trending technologies such as IoT, Augmented reality, BLE 4.0.
The company possesses a team of highly-trained mobile app developers and designers who can help all sizes and types of businesses in converting their ideas into highly scalable and user-interactive android, windows, or iOS applications.
Contus is best at delivering top-notch design experience using a holistic user-centric approach and UI/UX designs. All the apps developed by this company offer high-quality features that can help you write your own success story.
2. Applify
Applify is a reputed mobile app development company offering a complete range of mobile app development services using an innovative design approach.
With the endurance to delivering top-quality solutions, the company aims at creating mobile apps that give ultimate user experience to mobile users on the go.
From hybrid app development to native development, the professional team at Applify takes pride in providing tailor-made solutions to their clients by understanding their specific requirements.
The company has been served 100+ clients till now and is still looking hunger for more reputed clients.
3. Konstant Infosolutions
Since from their inception, Konstant Infosolutions has been developing highly interactive, feature-rich and reliable applications for Android, iOS, and cross-platform mobile applications at the most reasonable prices.
Their in-house team of mobile app developers can build innovative solutions to give the ultimate user experience to their clients and customers.
The agency offers high-end solutions in IoT (Internet Of Things), IBEACON, WEARABLES, GAMING, AR, and Beyond. Till now, they have delivered over 500 mobile apps and have more than 2,500 happy clients across the world. Be a part of their prestigious client base.
4. Hyperlink InfoSystem
Get an interactive, feature-rich, and appealing application for your Android, iOS, and Cross-platform mobile users with Hyperlink InfoSystem.
The Company takes immense pride in converting your rough ideas into highly professional and unimaginative mobile applications that are beyond your expectations.
They can help you host some of the best mobile applications for your business so that you can grow your customer base across the digital platform. Hyperlink InfoSystem is a perfect option for those who want to create IOS, Android, and Windows-based mobile applications.
5. NoGravity
NoGravity possesses a team of highly proficient mobile app developers specialized in developing cross-platform mobile applications using cutting-edge web technologies.
The company offers top-notch IOT development solutions at the best price. Their in-house developers have successfully developed iOS, Android, and Web-based mobile apps that are available on Google Play and the App Store.
From Graphic Designers to Project Managers, mobile app developers to analysts, and marketers, all work as a team to provide you exceptional customer service.
6. Hidden Brains
Hidden Brains InfoTech is a reputed mobile app development agency that holds a visit of providing next-gen mobile app development solutions to their prestigious client base across the world.
The company has served more than 2318 clients and delivered more than 5250 projects across 39 industries. The best part about their service is that they know how to meet the tailor-made needs of their customers and that's why to follow strict adherence with a 100 % customer-driven approach.
With over a decade years of experience in the mobile app development industry, the company has been delivering a plethora of services by developing highly interactive and user-friendly mobile applications for Android, IOS, and Web platforms.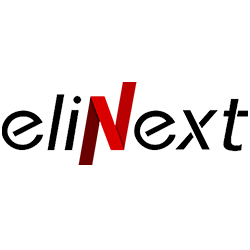 Headquarters: USA, NY
Contact: +1 516 393 5818 | Founded: 1997 | Employees : 300–500
Despite over 20 years of experience and a solid client portfolio, Elinext is focused on being a pioneer in the latest technology trends and app development. Since 2017 the company renders consulting and software development for blockchain-based solutions in such areas as finance, healthcare, insurance, and other directions. Elinext employs one of the largest and most experienced advisors and developers with development centers in Asia and Eastern Europe.
8. Y Media Labs
Established back in 2008, Y Media Labs has been providing world-class mobile app development services for Android, iOS, and Windows mobile platforms. With the zeal to provide a 100 % customer satisfaction guarantee.
For higher outcomes, the company has revived its strategies, created new development procedures to provide customized services to their clients and customers. The company prides itself on offering its services to some of the reputed brands like Paypal, Staples, North Face, and EMC.
9. Appster
For the past 7 years, Appster is offering top-notch mobile app development services using proven methodologies and new-age web technologies. The company takes immense pride in creating all types of apps- from gaming to entertainment, e-commerce to the web portal, etc for Android, iOS, and Windows phones.
They believe in taking on challenges and fulfilling the complicated requirements of their clients. And yes, they have the potential to go beyond your expectation.
10. Chrome Infotech
With the endurance to serve a diverse customer base, Chrome Infotech has been creating and developing advanced mobile app development services for its clients to meet their business needs.
The company uses state-of-art-web based technologies and encourages its developer's team to bring innovative ideas to establish a unique image in the IT sector.
Conclusion
These are the 10 most promising mobile app development companies for 2022 that can help you create a unique brand image via your interactive and user-friendly mobile applications.