Top 10 Most Popular Project Management Software: An Overview
Managing projects is one of the challenging tasks for all types and sizes of companies. It requires a lot of time management skills because each project is crucial for the success of a business.
In today's scenario, businesses are leveraging new-age technologies to expand their operations. Project management tools are one of the great ways that can make your work a lot easier and organized.
It is powerful software that is used to track the projects, manage costs of projects, share documents and collaborate everything in real-time. These software projects also offer other features that can help you achieve targeted goals within a given timeframe.
The benefit of a fully-featured project management tool is beyond imagination especially during this global health emergency as allows the employees to work remotely. This is one of the main reasons why more and more companies are using this tool.
Today, we are sharing a comprehensive of list 10 project management tools that can help you choose the best option depending on your specific needs. But, before this, get into the key features to look for when it comes to choosing the right tool.
Let's Get Started!
Key Aspects of a Project Management Tool
1. Advanced Features
Believe it or not! Project management is a very dynamic procedure. It is important for the company to choose project management tools that keep releasing new versions. New features will make things super easy for you in the long run. The features like a notes app, in-built Gantt chart, integrated wiki feature, etc.
2. User-Friendly Feature
Make sure your project management tool comes with a user-friendly feature. Since every minute is crucial for your team, make sure you give them an easy and quick tool that can help them manage, track and complete the project or projects within a given timeframe.
3. Customer-Driven Product Roadmap
Good project management software allows you to know what's in store for its coming future. There are multiple ideas and goals that it is planned to release. If there is no roadmap for the project, then you won't be able to achieve great results.
So, look for a tool that lets you keep the inputs and feedback to help you in the product's roadmap.
10 Most Powerful Project Management Tools For Enhanced Productivity
Always remember that every tool comes with different features that can help you manage the project without any complications. So, here is the list of 10 software products for you:
Manage all your projects with this award-winning project management tool. It is specially designed for big companies and corporate offices where you can manage hundreds of employees and their projects in the most organized manner.
Whether you have a small business or a company with one million staff, Wrike's Free plan is ready for you to take collaboration and project management to a higher level. For more details, let's dig in and explore more features.
Key Features:
The tool offers tailor-made solutions to let you track and manage work. It comes with customized dashboards, request forms, and workflows.
It allows you to share files, reports, and tasks instantly. This will reduce the feedback process with automated approval and visual proofing systems.
Every business needs a tool that can improve the productivity of employees and help the company to grow in the coming future.
User-friendly Grantt Charts
Use a drag-and-drop interface to let you visualize plans and processes with Grantt Charts.
You can use pre-built templates to speed up the task/project, such as event management, onboarding, and product delivery.
If you want to manage projects for larger companies, then Wrike is one of the best project management tools.
ProofHub is an all-in-one project management software that packs a lot of functionality into a small container. It focuses on cooperation, project planning, and stakeholder participation as three pillars of workplace communication. ProofHub handles the majority of project chores, such as organising projects according to calendar events and milestones or debating important ideas with your team. During these times when working from home has become the new norm, ProofHub has shown to be a valuable asset for remote working teams.
Up to seven office tools, including Team Calendar, Team Chat, Task Management, File Storage, and others, are stated to be replaced by the programme. ProofHub is perfect for remote teams because it can be accessed from anywhere.
Key Features:
Online proofing tool to review and annotate files using markup tools.
In-built chat application to communicate with team members.
Various project views including Kanban boards, Table View and robust Gantt charts.
Time tracker and timesheets to stay on top of your team's timelines.
Project reports to get a detailed overview of overall project progress.
Me-view and activity tracker track your tasks and team activities.
Project calendar with events, milestones, and deadlines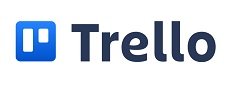 It is a simple yet effective project management tool that basic features to let you track and manage projects in real-time.
Trello works wonders when it comes to team collaboration, project management, and meeting productivity goals.
Key Features:
Drag and Drop Functionality
Trello allows you to easily drag and drop different tasks around your dashboard. It makes rescheduling as well as editing projects quickly.
Trello cards can help you manage, track and share tasks and documents with teammates. All you need to do is to open any card to uncover due dates, conversions and checklists, etc.
The in-built automation simplifies your work so that your team can focus on their work.
Workzone is the first-rated project management tool that can collaborate, teammates, manage tasks, and deliver projects on time. You can even track the productive hours of your employees whenever needed.
Key Features
You can quickly and easily see which projects are on track. Also see pending and completed projects of every employee.
It lets you collaborate safely and securely in the cloud. You can easily share, review, request and approve documents in real-time.
You can easily see the details of your team's projects across departments in a few clicks. See how many hours they spend on a particular project or task to gauge their performance.
This particular tool is designed to offer efficiency in project planning, scheduling, reporting, and budgeting. Project Manager not only helps you track your employee's performance but also helps you complete achieve targeted business goals within a given timeframe.
Key Features:
Data can easily be accessible via charts that allow both team members and project members. Easy to track budgets, projects, and tasks.
Create detailed reports in a few clicks. It can report on availability, time, status, and other aspects.
You can easily track times, populate timesheets, and log hours in no time. Create timesheet reports for proper analysis.
6. Cornerstone

Cornerstone is a great project management tool that is ideal for managing and monitoring projects and team collaboration. It allows you to control your projects as well as teams in one go. This tool makes it easy for a businessman to deliver projects on time.
Key Features:
It offers various customization options to meet your specific needs. You can change the colour scheme and layout in a few clicks.
Easy to organize teams, tasks, and projects from your dashboard. You can also set status alerts with the click of a button.
The tool makes it easy for you to assign custom roles to your employees without a hint of stress.
Easy Projects is a complete solution that offers multiple features for project management, business intelligence, team collaboration, and financial management.
The tool makes it easy to plan, track and edit tasks and projects in a few clicks. It also supports Kanban boards, project calendars, and Grantt charts.
Key Features:
Promotes Better Collaboration
Easy Projects make it super easy for you to share files, edit documents, leave comments, send approval requests, and tag users.
Develops Data Experiences
It offers a feature that lets you aggregate all projects as well as financial data in one location. This real-time data can be accessed by all stakeholders.
The tool gives you utmost safety and keeps your projects and other data safe and secure.
MeisterTask is one of the best project management tools that can help you manage projects and team in one go. The task management tool offers you an overview of work progress that allows tracking from the start to the completion. It also provides some great features that can take your project management process to the next level.
Key Features:
Being a Kanban tool, Meister Task is one of the best tools that makes it easy for users to manage projects in one go. Each project is mentioned as a card on your dashboard that can easily be opened and moved around.
MeisterTask allows you to customize your dashboards to meet your specific needs. It is super easy to change the theme and projects using a drag and drop option.
The tool makes it easy for you to share files and documents with easy. You can share deadlines, assignments, and updates with ease.
9. Monday.com
It is one of the leading project management and collaboration tools that can make things super easy for you. Monday.com streamlines all projects and helps you collaborate teams and files in a better way.
Key Features:
The tool enables you to assign a "Board" to each project or task in one go. A project manager can see these boards right from their dashboard. Tags and custom fields can be added easily.
Keep the productivity high and meet the deadlines with the time tracking feature.
It lets you automate repeating steps in your task management process to increase consistency and efficiency.
10. Teamwork
Teamwork is an excellent project management software that helps you collaborate team, manage projects, share files, track time, gauge performance and create budget in no time.
Key Features:
The tool offers an easy dashboard that allows you to see recent tasks, pending projects and completed tasks.
It allows you to reply to notifications and comments through email.
Conclusion
These are the top 10 most powerful project management tools along with their features that can help you achieve targeted business goals within a given timeframe.