10 Plugins For Boosting Email Marketing Efforts in 2020
All entrepreneurs want to increase their customer/client base rapidly with an intention to grow their business and increase revenues. Permission-based email marketing is an effective tool to contact your customers, introduce your products/services and generate leads/sales from them.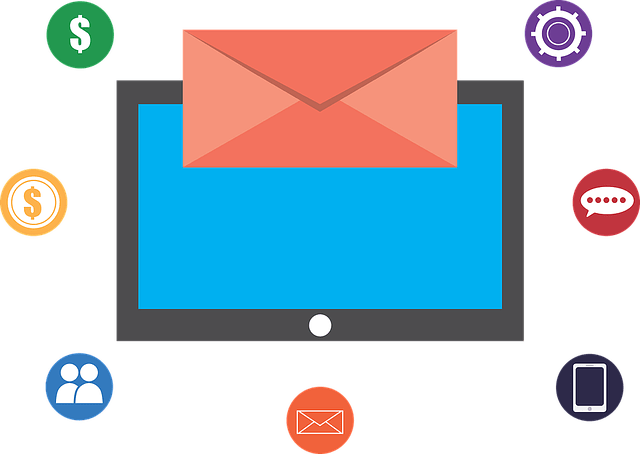 However, creating eye-catching newsletters, sending them to numerous customers and answering their questions- all are time taking assignments. If you do Email marketing for WordPress websites, then you can use WordPress plugins to commence Email marketing campaigns with great ease and meet the end targets easily. Here is a list of 10 best Email marketing WordPress Plugins. Just view them and choose the best one to automate your Email marketing efforts:
FireDrum Email Marketing is a flexible plugin using which business operators can reach their subscriber's inbox successfully, and grow their customer base and business, both swiftly.
The plugin offers predefined templates which you can use to create appealing newsletters. Based on your needs, you can also write valuable messages by making use of HTML. It has some useful features such as bulk subscriber upload, subscription management, a drag-and-drop sign-up form builder, etc, which helps you to easily handle the increasing list of subscribers.
WooCommerce Rejoiner is an appropriate Email marketing plugin for WordPress based E-commerce websites. You can use it to observe the activities (buying habits) of your customers and create personalized newsletters to get the immediate response from them. It helps you to make your Email marketing campaigns successful & ensure a higher return on humble investment. It can also be used to tackle the shopping cart abandonment issue.
FreshMail for WordPress is an advantageous plugin for all business organizations that prioritize Email marketing to boost their revenues and expand their business. It offers a set of tools using which you can initiate Email marketing campaigns successfully.
It provides you intuitive templates. You can customize Email templates as per your needs and send attractive newsletters to your subscribers. It helps you to find & delete duplicate content on newsletters, track the progress of email marketing campaigns and handle the growing list of subscribers easily.
Lack of technical knowledge is the biggest barrier which can affect the effectiveness of your Email marketing campaigns. However, when you use this plugin, all your worries (related to the Email marketing campaigns) may vanish.
With this plugin, you can easily launch email marketing campaigns, monitor the activities of your subscribers, create amazing newsletters and manage your subscriber's list with profound ease without having any technical expertise.
ConvertKit is an ideal plugin for all email marketing experts. It helps them to speed up with email marketing efforts and grow their subscriber's list easily.
Using this plugin, you can create opt-in forms and add them to your website to capture the emails of visitors. You can use the custom templates to create newsletters and customize their textures, colors, and patterns as per your needs without doing any coding work. You can personalize your emails using the details of subscribers and increase the chances of lead generation.
Mailify is an easy-to-use email marketing plugin which helps you add a sign-up widget to your site. It automatically synchronizes the subscriber's information to your website database which helps you to monitor subscriber's activities on your site and send personalized newsletters accordingly.
It has templates and drag & drop HTML editor, which allows you to create responsive newsletters that can be viewed easily on all devices. It contains analytics features, which allows you to monitor the performance of your email marketing efforts.
This is a complete Email marketing plugin that allows SEO professionals to design responsive newsletters easily and forge an amicable relationship with subscribers to generate business through Email marketing. It allows you to manage your subscribers list easily and accomplish numerous tasks easily such as categorizing lists, importing contacts, etc.
SendPulse Free Web Push is a good plugin to boost the newsletter open rate and make your Email marketing successful. The best thing about this plugin is that it collects the data of numerous customers and notifies you about the best time to send the personalized newsletters. Using this plugin, you can deliver instant Email notifications to your subscribers and may get a positive response from them.
It is a top-notch Email marketing plugin which allows you to start Email marketing campaigns easily and grow your subscriber list comfortably. It has extensive A/B testing options, which allows you to know what is working and what is not working in your Email marketing campaigns.
Based on the A/B testing, you can make necessary improvements in your Email marketing campings to improve the performance. The plugin is available is free (with limited features) and premium (with more features) versions. You can choose the premium version of the plugin to utilize more features to hone your Email marketing efforts.
SendGrid allows visitors (of your website) to sign-up for your marketing emails in an easy way. It offers the web and SMTP APIs & easily gets integrated with almost all cloud-based email infrastructures, allowing you to deliver newsletters to your subscribers easily and effortlessly.
It also has first class Email deliverability expertise, which ensures that your newsletters reach subscriber inboxes without any problem. As it supports numerous languages and frameworks, you can grow your Email subscribers list comfortably by distributing appealing Emails to your subscribers scattered across various channels.
Final Words
Successful Email marketing campaigns help business organizations to grow their subscriber's list, generate leads and expand their businesses. You can use the above-mentioned WordPress Plugins to amplify the performance of Email marketing campaigns of your WordPress site.