Explore The Top 10 Most Promising Java Development Companies
Java is a class-based programming language in the web development industry. This object-driven tool is developed to minimize implementation dependencies during the process. It is a powerful web platform used to develop highly interactive, reliable & secure applications.
In today's era, large &small-scale businesses across the globe are hiring java development companies for their android apps and user-friendly web applications.
Since java is a complex programming language, make sure you do thorough research and find the most experienced Java developers.
Today, we bring you the 10 most promising java development companies in this article.

This is a renowned web development company, offering end-to-end Java development solutions to all scales of businesses.
Established in 2010, Unified Infotech has been delivering high-quality web development solutions to its clients.
The company has more than 150 digital experts and an in-house team of Java developers to create highly-interactive and efficient Android apps and web applications.
Have a look at the key clients of Unified Infotech: Citi Bank, Future Group Ltd, Government of West Bengal& many more.
If you are interested in hiring them, contact their customer support team and get the no-obligation quote online.
Aspired is one of the most trusted Java development companies. They offer to empower the web development industry and deliver quality-driven solutions. They were founded back in 2020 in the USA.
Their team is, consistent, friendly, efficient, and very well organized. The company offers a range of solutions, including a Mobile App, Back -End, Front- End, BlockChain & many more.
They have some world-renowned clients, such as Oomco, Boodle, G-forward & many more.
Iflexion is known for delivering advanced Java development solutions to businesses. They have more than 20 years of experience in the web development industry and hold a strong reputation.
They provide the best business solution for small & medium enterprises. Some of their key services are Prototyping & UXD, Requirement Engineering, Enterprise Software Development & many more.
Iflexion has some prestigious clients including Xerox, Adidas, Pepsi, Paypal & many more.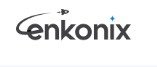 Enkonix has distinguished itself and become the most recommended Java development company. The in-house java developers strive to create the best design & strategy in a seamless workflow.
Since its inception, the company has completed more than 30 projects with a proven track record and happy clients.
They create high-quality products from scratch including advertising, e-commerce, finance, share economy, health care & many more.
Eleks is an award-winning software development company & one of the best service providers in Java development. The company commenced back in 1991 in Ukraine.
The Company has more than 2000 experts situated in the US & Europe & provides the best services to clients with a full range of software. They create custom software development like maintenance services, quality assurance, smart teams, R&D, data science & product design.
They offer services in almost all sectors, including agriculture, healthcare, logistics, retail, finance & many more.
Eleks has some renowned clients including Maple life, Safeside, Russmann, Tait & many more.
Speck India is one of the most trusted companies in java development companies in India.
They have more than 30 years of experience to cater to the specific needs of their clients. The company has got expertise in delivering super-interactive and scalable web applications and android apps using Java and other tools.
If you still have a doubt, then look at their clientele base: Pepsico, Total S.A., Colgate, Adani Healthcare, Hitachi LTD & many more.
OpenXcell is known for providing top-notch Java development solutions. The company was established in 2009 in the USA to deliver web-based solutions to its customers.
They have created a superior brand image & served high-quality solutions, /
OpenXcell has some prestigious clients including Byjus, Kotak Mahindra, Reliance, Cin7, Alorica & many more.
Geomotive is a leading Java Development Company. It is one of the best software providers in the world. They have delivered international projects like Linear, OTT, e-commerce, AdTech, Edtech & many more since inception and continue to grow their reputation and services.
The company provides the simplest procedure to engage and manage paperwork, a diverse workforce, and compliance issues on the client's behalf. The company has more than 100 technical experts and that's why people trust them.
Geomotive has some prestigious clients including PebblePost, Venatus Media, Hiro-Media, Trusted Insight& many more.
Admios is a great team of Java development experts. The company is best known for resolving tough problems and delivering quality web products to its customers. Being one of the most experienced companies, Addmios strives hard to deliver customized solutions at the best price.
They are some of the customers we have worked with Invoca, Race hero, Mulesoft, ExactTarget, Get Insured & many more.
This is a renowned java development company, offering end-to-end Java development solutions for large to small scales of businesses.
The company specializes in providing top-class services, including Mobile App Development, AR & VR Development, Software Development& many more.
Some of the renowned clients of Brights are Coca-Cola, Pepsi, Microsoft, Intel, Kinder, AXE, Skoda & many more.
Conclusion
Finding the right java development company is tough for novice business owners. We made the process easy. You can shortlist the top solutions depending on your specific needs and an estimated budget. Hopefully, you will find the best java development team for your next project.