A Comprehensive Guide to Facility Management Software in 2022
FM software allows businesses to manage their whole repair and maintenance program via a web-based dashboard.
If you happen to be looking for facility management software for your enterprise, then it's more than possible that you have come across terms like CMMS, CAFM, IWMS, and EAM — and the list only gets longer!
All of the above fall under the care of facility management software and yet occupy their own space in the facility management ecosystem. Choosing the right solution for your enterprise is key. Feeling overwhelmed? Don't be. We're setting the record straight. Read on for a comprehensive guide to facility management software in 2022.
Facility Management Software's Benefits
Let's start with some of the benefits that facility management software can offer your enterprise-
Maintenance requests can be submitted directly by site staff and sent to the relevant contractor for completion at pre-approved charges.
Service Channel experts provide one-on-one support to help your organization scale as it grows, along with regular solution upgrades and maintenance.
SaaS Platform –cloud-based facilities management system eliminates the need for time-consuming and expensive software installations and upgrades.
Dashboard visualizations show all data and analytics related to facility management costs in real-time. It is possible to make spending projections by analyzing historical data and finding patterns and outliers.
Find and verify contractors in a matter of minutes. Automated workflows may make updating and maintaining contact and payment information for contractors, as well as managing insurance and certifications, a cinch.
The Types of Facility Management software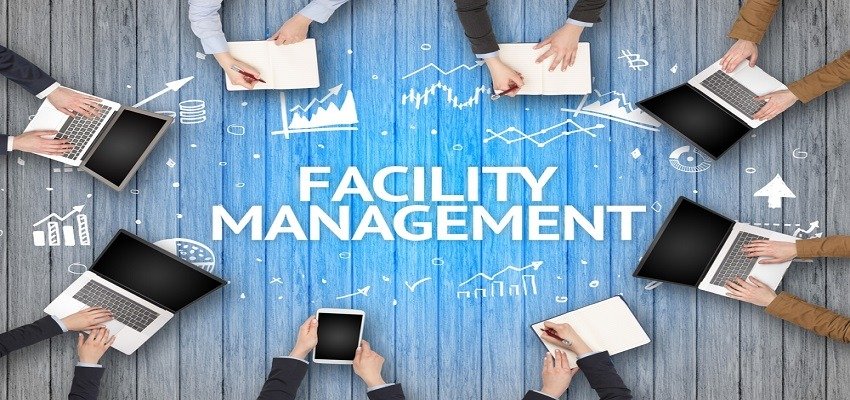 1.  Computerized Maintenance Management System (CMMS)
A CMMS can assist a company triage service inquiries, track work orders, manage asset information and expenses, schedule preventative maintenance chores, organize documentation, and so on.
CMMS Advantages
Small firms can save time, increase productivity, and lower expenses by implementing a CMMS. With a more cost-effective software alternative, you can successfully manage your facilities, spaces, equipment, and assets. You won't have to manually update your software all year with a cloud-based CMMS system developed by a custom software development service.
As the name implies, the CMMS' primary focus is facilities management. Facility management software may help you manage more than just your maintenance, including asset lifecycles, condition data, inspections, and even compliance monitoring.
It is typical to use CMMS software in conjunction with a facilities management system.
2.  Computer-Assisted Facilities Management Software
Customers can use CAFM software to plan, execute, and track maintenance work in their facilities. This software can also be used to improve customer-focused services, including asset management, accommodation reservations, and facility services.
CAFM Benefits
Facility managers may get a better picture of what's going on in their properties and make better resource allocation decisions with CAFM software. CAFM software systems today frequently mix facility management and corporate real estate operations.
Additional benefits of CAFM software include space management and layout planning. It may be a suitable option for you if you want to ensure that maintenance, space, facilities, and funds are all aligned optimally with business needs.
Computerized facility management software and facility management software both assist in the management and monitoring of maintenance tasks as well as provide a complete picture of your facility or portfolio.
Customer-facing services like space and maintenance management are more likely to be the focus of CAFM. FM software, on the other hand, integrates a broader range of management tools into the facility management process, such as capital planning and compliance solutions.
3.  Integrated Workplace Management System (IWMS)
A company can utilize IWMS software to maximize workplace resources. This software platform can be used to manage an organization's real estate portfolio, infrastructure, and facility assets. A single IWMS program can handle all of these functions.
IWMS Advantages
An IWMS platform built by a software development services provider makes information about a company's resources and assets available to all relevant stakeholders, making it easier for everyone to benefit. Adoption of IWMS software could benefit any or all of the following areas: platform and database repository.
Property
Leasing
Space
Assets and their maintenance
Projects
The environment's preservation
The two main differences between IWMS vs. Infrastructure Management Software are the amount of data facility managers may collect and what they focus on. IWMS solutions manage your workplace resources through a database repository, whereas FM software focuses on the built environment and responsibilities linked with your facilities.
4.  Enterprise Asset Management (EAM) Software
The term "enterprise" in EAM refers to an organization's whole asset base, which includes its divisions, locations, structures, and commercial processes (like human resources, procurement, and inventory). An EAM software system, unlike a CMMS, incorporates all of the above-mentioned business sectors and functions, as well as maintenance. This also happens to be one of the most popular software development trends in 2022.
Furthermore, a CMMS will only track asset information and performance once the item has been purchased and installed, whereas an EAM system will track the entire asset lifecycle, starting with planning and installation.
Benefits of EAM
Physical assets and equipment are a significant component of corporate asset management, which aims to reduce downtime and maintenance costs while also improving product quality and increasing productivity throughout their lives. Consider integrating information regarding the facility and other departments' maintenance activities, as well as labor and inventory data, into an EAM system.
While EAM maintenance software focuses primarily on operational and maintenance data, sophisticated FM software extends its capabilities to include capital planning and resource optimization. The FM program, on the other hand, incorporates your information into other capital planning prediction scenarios.
Operations teams benefit greatly from facility management software since it allows them to handle maintenance jobs and gain data-driven insight into their operations. We can see where we can save money now and in the future using this information. A platform for facility infrastructure will also include:
To make inspection rounds more efficient and demonstrate conformity with OSHA, the Joint Commission, ACHC, and other regulatory bodies. Using a software application for examination.
The application's capacity to properly set aside replacement reserve money and prioritize equipment renewals increases net operating profitability (NOI).
Your business operations will be better safeguarded, maintenance will be completed more quickly, regulatory duties will be satisfied, and data-driven high-level business choices will be made.
How FM Software can Help Your Business
Digital transformation has made it possible for people, processes, and technology to operate together in commercial structures. As a result, facilities management no longer focuses on assets or plants but on the experiences and outcomes of end-users.
According to Statista research, leading facilities management service providers are capitalizing on current trends to generate millions of dollars in revenue from the services they provide. Because of this, the majority of current debates concerning facilities management are centered around emerging trends that will help us better prepare for the future.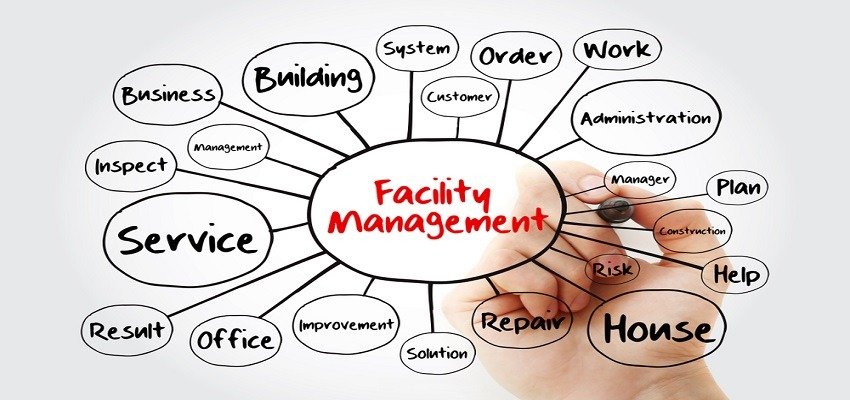 1.  Resilient and Ecological Construction Methods
Businesses are looking for facilities management partners that can help them reduce their carbon footprint by delivering sustainable technology and solutions. Sustainable measures, such as banning the use of non-biodegradable materials, may be advocated by these partners to make facilities more environmentally friendly.
Remember that facility management responsibilities include determining areas such as utility performance, energy provision, facility upkeep, and discovering waste management recycling methods. The environmental agenda is now inextricably tied to facility management.
Modern technologies can be used to improve the energy efficiency of older structures, despite the current shift in attention to newer, more ecologically friendly structures.
As an added benefit, managers of construction sites can ensure that their workers are knowledgeable of environmentally friendly procedures.
2.   Flexible Workplaces and Remote Teams
People's lives and workplaces have changed dramatically as a result of the COVID-19 outbreak, with office flex spaces emerging as the most prominent development. In addition to working from home, these venues are growing more popular with firms that employ people in the workplace. According to a survey by Workplace Insight, coworking may be a "new normal" for many firms.
Facility managers are learning to adapt as they reduce current facility space and operations and help workers shift to remote work modes. Considerations such as the cost of rented space, the lifetime of equipment, energy consumption, and technical upkeep make flexible workspaces and remote work an attractive solution for many companies.
3.  Data-Driven Facility Management
Facility managers know that navigating the system takes up a large percentage of their time, despite the fact that many outside the sector think it is a straightforward task. Having access to a wide range of technical tools that can aid managers in making better decisions is hardly surprising.
In Summation: An Integrated Approach to Facility Management
Executives that are thinking ahead are integrating all of their services under a single provider.
It's not only about reducing the number of providers, though. A single team that links transaction and advisory services, facilities management, and project management is the key to keeping everything under one roof and in one's hands.
When decision-making is delegated to individuals who have a thorough understanding of "the game's components," facility managers stand to gain the most since service quality and decision-making are both improved.
With full knowledge of a business, a service provider is able to make well-informed recommendations. Lease renewals, relocation, and other productivity-enhancing measures are all examples of this.
Facility management has become more sophisticated. As in nearly any industry, technology serves as a catalyst for change. They must have an eye for creativity, as well as knowledge, strategic thinking, and constant development.
As a primary performance driver and change enabler, this more accurately characterizes the role of a manager. But these trends in facilities management are here to stay! We trust that this post will prove informative. Until next time, happy developing!